SNOWFLAKE Stitchmakers
£

9.50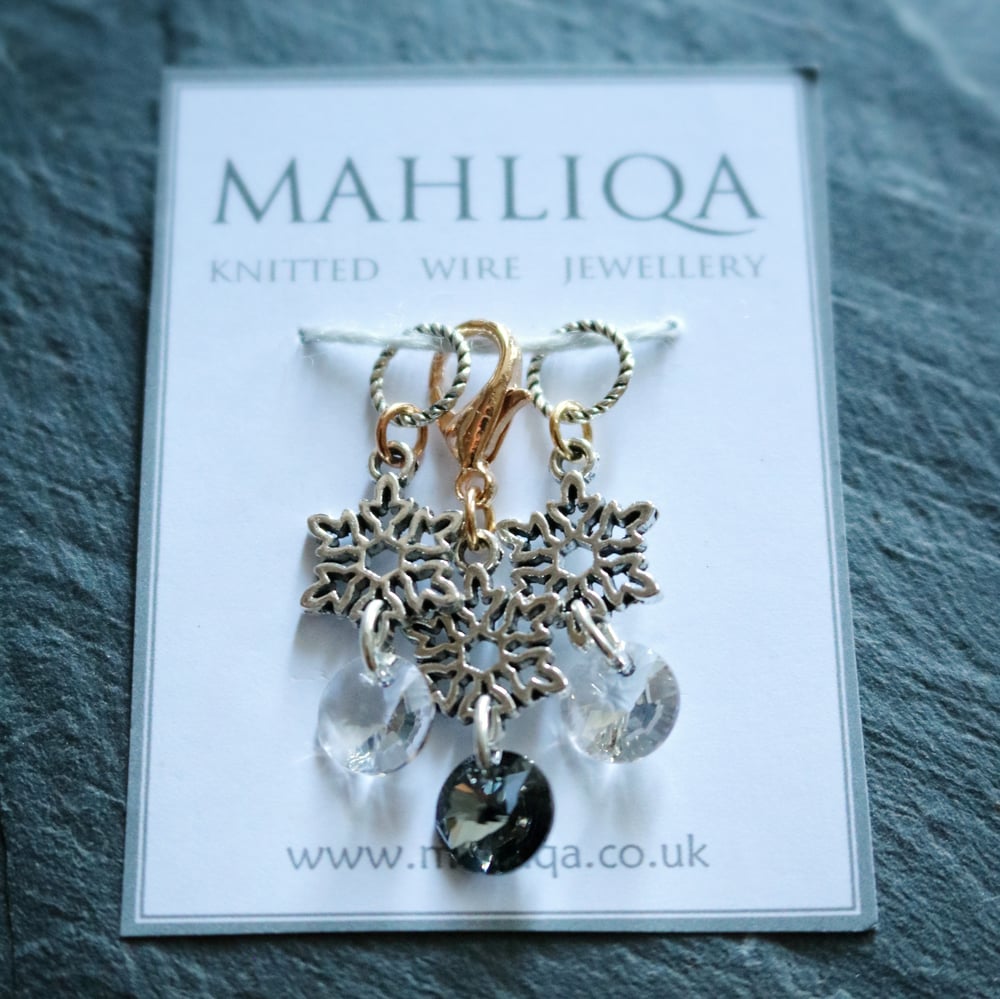 Crystal & Snowflaker Stitchmarkers
*These will be available to buy at the next Virtual Yorkshire Yarn Festival on Saturday 30th January 2021.*
This snowy-themed stitchmarker set includes:
- 2 x Snowflake & round drop pendant stitchmarkers in clear and silver-shade, on closed snag-free twisted antique-silver rings which fit up to a 5mm (US 6) needle.
- 1 x Snowflake & round drop pendant progress-keeper in sparkly silver night-shade on a gold-plated lobster clasp. The clasp will also slide onto a 4mm (US 6) needle.
These shimmery snowy stitchmarkers are lightweight and are the perfect size for all your sweater, sock, shawl & lace projects.
They can be used for laceweight, fingering, Sport, DK & worsted weight projects up to a 5mm (US 8) needle.
The crystals add a touch of glamour to a your work-in-progress, and are a perfect partner to your treasured knitting project.
We have been officially informed by our suppliers that Swarovski will cease trading in crystal components from June 2021 - Therefore all items we list containing swarovski crystal will be of limited supply. So buy early to avoid disappointment.
Designed and handmade by mahliqa© all rights reserved
SNOWFLAKE Stitchmakers
Share