HEXADROP EARRINGS - Topkapi
£

22.00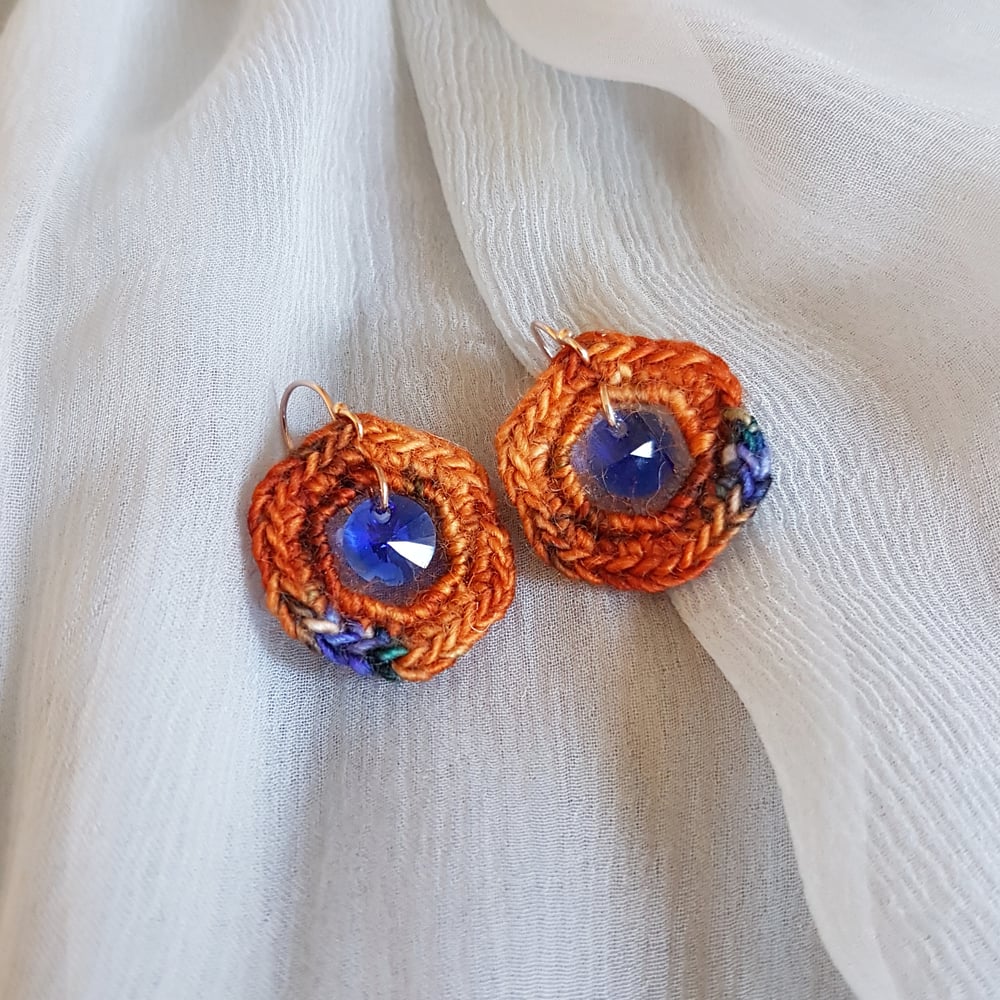 Textile & Crystal Drop Earrings - Topkapi
I've named this colourway 'Topkapi' after the grand palace in Istanbul. I visited this place many many years ago, it's a wondrous place full of antiquities and precious items from kings and prophets from long ago.
The earrings are hand crocheted with luxury hand dyed yarn. This 100% merino yarn is hand-dyed by Jess of Olann who is based in Ireland. The yarn encompasses shades of copper, burnt-orange, brown, and flashes of the majestic blue that is a colour found in many islamic palaces and mosques around the world.
These smaller hexagonal earrings are hand crocheted in luxury yarn, and matched with majestic blue pendant crystals. How the yarn colours fall within the piece varies depending on which part of the yarn I start crocheting with, so each pair will be unique.
I will always try to mirror the earrings so that the colours are as symmetrical and balanced as possible.
The earrings are then finished off with rose-gold-filled (rose-gold over sterling silver) hooks.
These petite earrings measure 2cm across it's widest part, and just over 3cm from the top of hook to bottom of earring.

These pieces are made with specialist hand-dyed yarn, which may not always be available, so they are made in small quantities, and would therefore be limited in number.
They are a made-to-order item, so please allow at least 3 weeks for delivery for UK & Europe, and 6 weeks for USA & Worldwide.
This item will be shipped by first class/international.
Designed and handmade by mahliqa© all rights reserved. Not to be copied in any form without my consent.
HEXADROP EARRINGS - Topkapi
Share