About
Mahliqa's designer and creator, Suraya, is a London-born British Asian who loves to use rich, vibrant colours in her work. Her collections have a distinct eastern influence, whilst remaining quite delicate and simple in style. She tries to recapture the elegance and opulence of a bygone era in her designs, vintage inspired with a touch of maharani charm. Her love of nature is also a huge influence in her work, which is reflected by her wire roses , leaves and colourful landscapes.
Designer Profile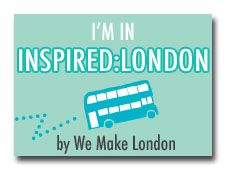 Suraya is a regular exhibitor at The Knitting & Stitching Shows, where she exhibits her jewellery and jewellery kits, and also demonstrates the art of knitting with wire. She has been featured in the We Make London publication "Inspired:London – A Guide to Handmade In London" published in 2012.
One-Of-A-Kind
The Mahliqa collection is hand knitted and hand crocheted in jewellery wire, using gemstones and swarovski crystal, and because of the handmade element, no two pieces will ever be the same. If a design is repeated in the same colourway, this will normally be a limited edition of no more than 10 – this guarantees that you will be wearing an exclusive limited edition piece.
Private Commissions
Suraya enjoys working to commission with clients. Whether you are looking for a bespoke piece to match an outfit, a wedding or birthday gift, or simply something different for yourself, the commissioning process allows you to become involved in the design & creation of a unique and truly original piece of work. Suraya will be happy to discuss the options with you to suit your budget. The commissioning process often takes time, approximately 8 weeks – however if you have a tighter deadline please contact Suraya to discuss your requirements.